The Basketball Show debuts at 10am Saturday on TSN 1260!
---
2017-09-20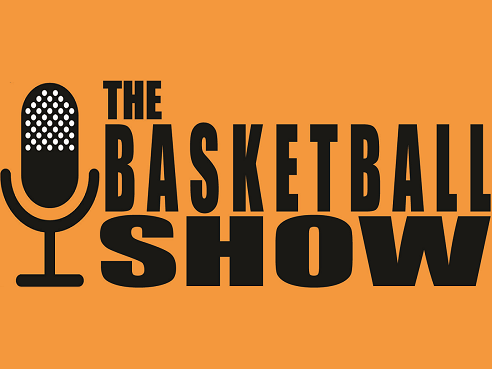 Premiere of new 2-hour format features Kelly Olynyk of the Miami Heat!


Call it a triple-double.
For its third season, Western Canada's only basketball-exclusive show expanding to twice the length.
Formerly known as The Basketball Hour, The Basketball Show premieres live this Saturday, September 23, in its new timeslot from 10 am to noon on TSN 1260 radio in Edmonton.
Fresh off signing with the Miami Heat after a tremendous playoff performance for the Boston Celtics, Canadian NBA veteran Kelly Olynyk will join host Paul Sir and TSN 1260's Marc Majeau.
Other guests for the Sept. 23 season premiere include: Lisa Thomaidis, coach of the back-to-back FIBA Americas champion Canadian senior women's national team; Tommy Lloyd, long-serving assistant coach with the powerhouse Gonzaga Bulldogs who reached the 2017 Final Four National Championship Game; and Sports Illustrated's Ben Golliver, one of the most widely read and respected NBA writers online.
The two-hour format, allows for additional guests, in-depth interviews, and more of the unique roundtable discussion that the show has become known for. Additionally, there will be increased local focus, with coverage of Alberta high school, college, and university basketball not available anywhere else.
Several exciting new segments and features will debut throughout the season, as The Basketball Show provides continued insight from top NBA commentators while shining a spotlight on unsung heroes at the game's grassroots. Listeners also will have greater opportunity for real-time interaction through multiple social media platforms.
The Basketball Show will be broadcast live over the airwaves, while streaming at TSN1260.ca and also available via the TSN Go app. Past episodes can be accessed on demand on the TSN website.
Debuting in September 2015, The Basketball Show has more than 80 episodes to date, covering the sport at all levels and featuring exclusive interviews with likes of Steve Nash and Julius Erving. The new format allows for the show to build on the breakout success it enjoyed last season, when it proved increasingly popular with the local radio audience and attracted online listeners from across the continent.