Team Edmonton 3x3 finishes second and Steve Sir wins shootout in Montreal
---
---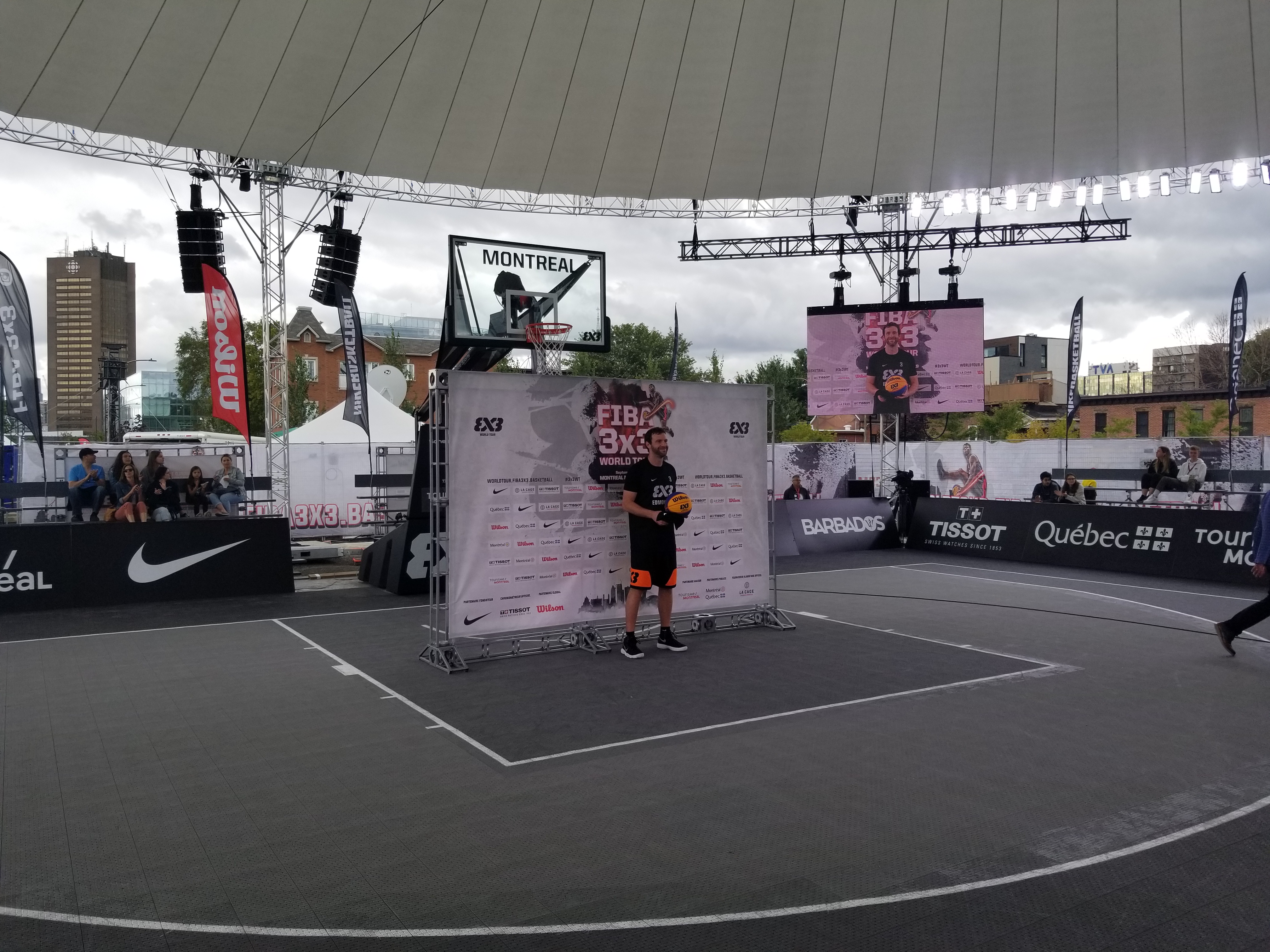 ---
With the FIBA 3x3 Edmonton Challenger just three weeks away, Team Edmonton 3x3 built momentum for the big event in their hometown with a fantastic performance at the FIBA World Tour 3x3 Masters in Montreal on Sept. 7 and 8, 2019.
Featuring a lineup of Alberta Basketball alumni - Jordan Baker, Jordan Jensen-Whyte, Kyle Landry, and Steve Sir - Team Edmonton 3x3 finished second place in the tournament that included many of the top teams in the world. Meanwhile, Sir continued to prove himself the most prolific distance shooter on the FIBA 3x3 World Tour, as he won the shootout competition in Montreal, his third Masters shootout victory of 2019.
With the support of a bosterious Canadian crowd, Team Edmonton advanced all the way to the final, where they came up just short Sakiai, a Lithuanian team, by a 21-14 score. Previously over the two days of competition, Edmonton defeated Liman, Lausanne, San Juan and NY Harlem, winning the four games by an average of eight points.
Team Edmonton will be in action at the FIBA 3x3 Edmonton Challenger at West Edmonton Mall's Ice Palace on Sept. 28 and 29.