Plouffes lead Canada to historic first FIBA 3x3 Women's Series victory
---
---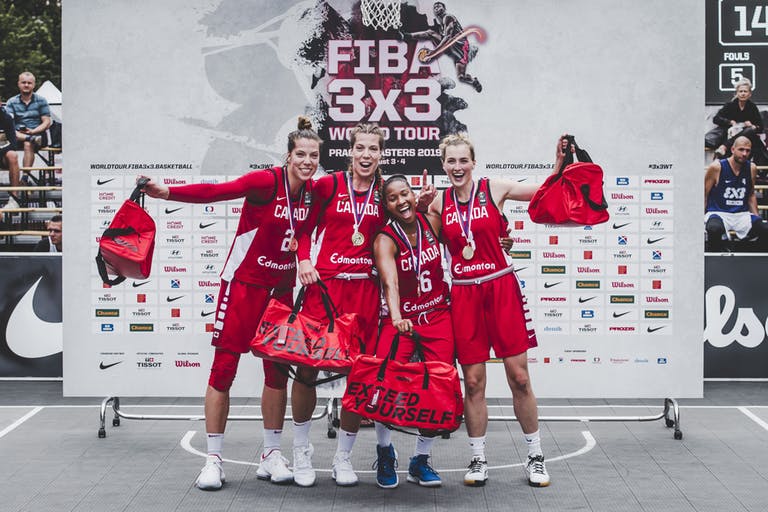 ---
Team Canada defeated Poland 19-14 in the final of the FIBA 3x3 Women's Series Prague on Saturday, August 3, giving Canada its first-ever tournament win in the FIBA 3x3 Women's Series.
The Canadian lineup featured Alberta Basketball alums Katherine Plouffe and Michelle Plouffe of Edmonton, and their teammates Paige Crozon and Mariah Nunes.
Canada went 3-0 with wins over Spain (12-9), Belarus (21-14) and Hungary (21-15) to finish first in Pool B and advance directly to the semifinals., where the team defeated Russia 16-10.
The FIBA 3x3 Women's Series is the first-ever FIBA 3x3 competition dedicated to women. The Women's Series Prague was the eighth event of the FIBA 3x3 Women's Series 2019. Canada has competed in four tournaments, and finished no lower than fourth.