2022 Western Canada Open ID Session and Assessment Camp
---
The Open ID Session will take place at Mount Royal in Calgary, AB the evening of Friday, October 28. Athletes attending the Open ID sessions will be assessed by national and provincial team coaches for potential invitation to attend the Western Canada Assessment Camp, which will take place on Sunday, October 29th - 30th.
All athletes are responsible for their own gear, taping, and expenses to attend. There will be an athletic therapist onsite.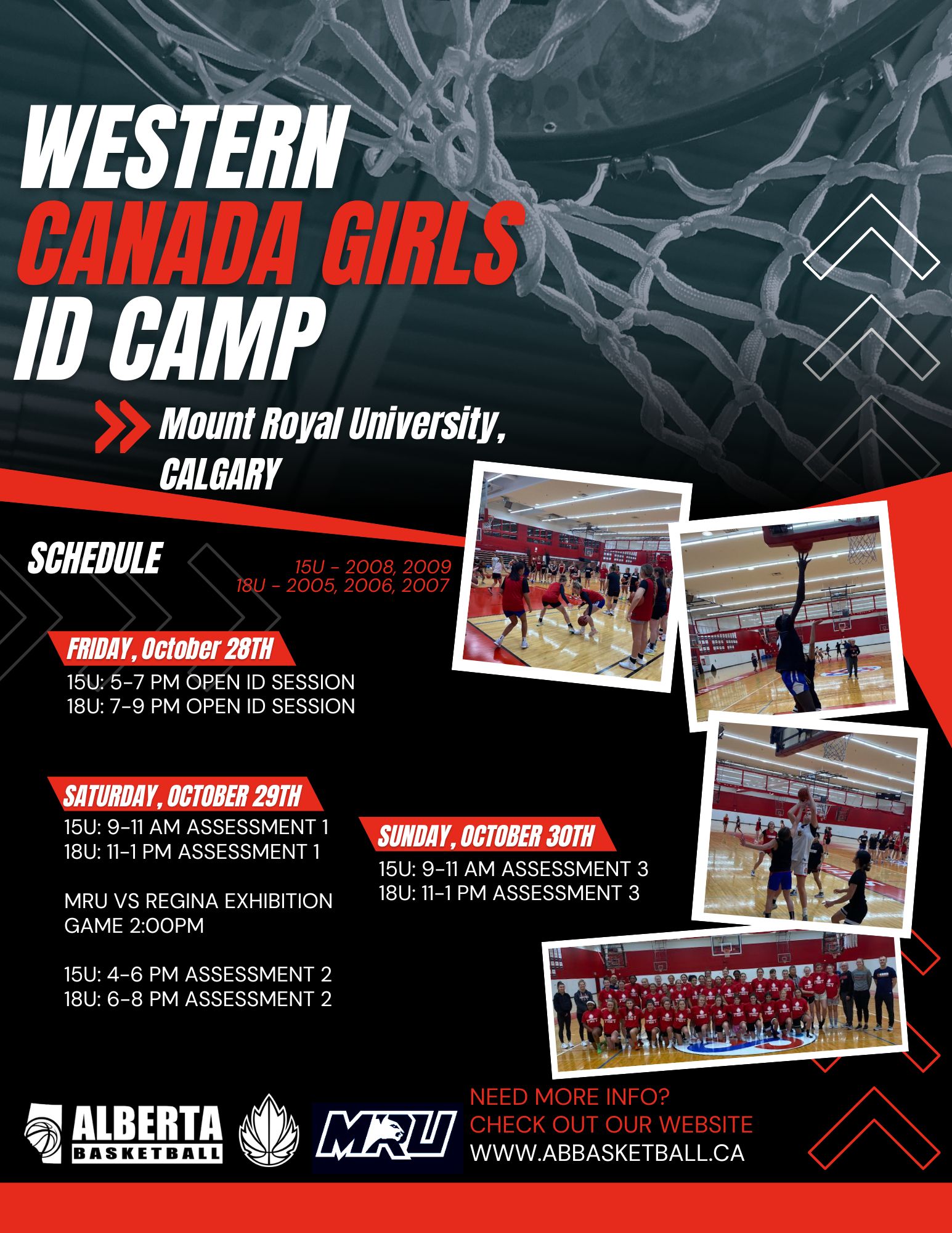 15U & 18U Girls @ MRU - Triple Gym
4825 Mt Royal Gate SW, Calgary, AB T3E 6K6
All athletes attending are required to have an ABA membership
Walk up registration will not be accepted
OPEN ID SESSIONS - REGISTRATION FEE: $25
(MUST be paid in full online by all athletes that attend the Open ID Session prior to arrival on Friday evening).