ABA Announces New Executive Director - Dave Drabiuk
---
---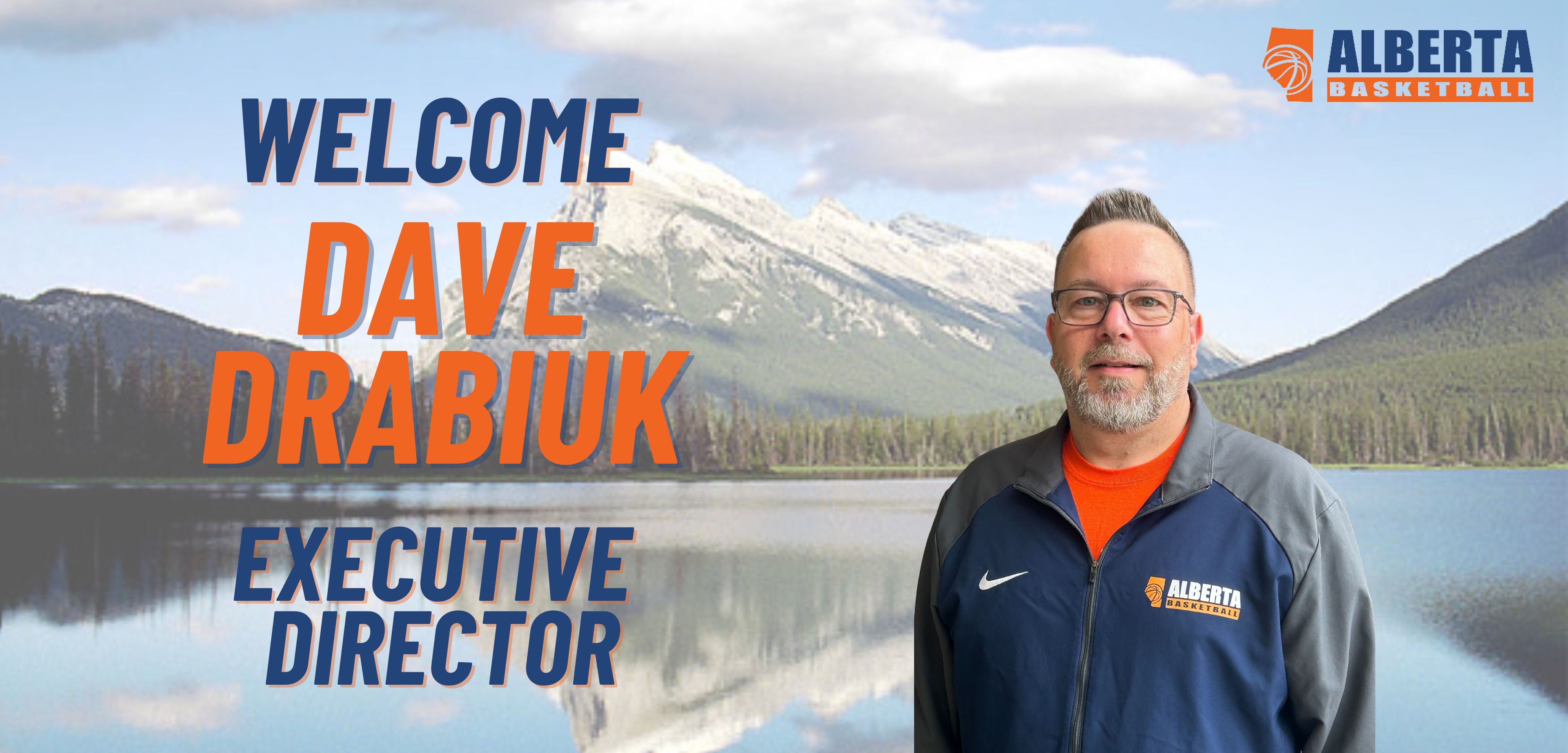 ---
After an extensive search, the Alberta Basketball Association is proud to announce the hiring of its new Executive Director - Mr. Dave Drabiuk.
A graduate of the National Coaching Institute (Victoria), Dave is involved in coaching education and development through the National Coaching Certification Program where he is a Master Learning Facilitator and Coach Developer, working closely with Canada Basketball in the training and mentoring of coaches across the country. He is also a board member for Coach Alberta and serves as a volunteer on the Capital District Minor Football Association coaching development committee. Dave is also a Chartered Professional Coach through the Coaching Association of Canada.
Born and raised in Fort Saskatchewan, Alberta - Dave attended the University of Alberta where his coaching journey began as an undergrad student in Physical Education. Dave coached both girls and boys basketball teams during his time as a university student and in the 10 years he spent as a high school teacher prior to starting his post-secondary coaching career. Most recently Dave had just completed his 19th season as the Head Coach of the Augustana Vikings Men's Basketball program in the Alberta Colleges Athletic Conference (ACAC). Before taking the reins at Augustana, Dave spent 5 seasons as an assistant coach with three different post-secondary programs coaching both men and women. He has also coached in the Alberta Summer Games, the Canada Summer Games, the Arctic Winter Games, and several Canada Basketball National Championship tournaments. Dave coached in the Alberta Basketball Association Olds Camp program for many summers and took on the Head Coach role for the camp that saw it double in scope under his leadership.
Dave brings his passion for the game of basketball as well as his experience in sport leadership to Alberta Basketball and he is looking forward to many new opportunities and initiatives to continue to build the game for all involved on both the provincial and national stage.
Dave had this to say about assuming the role - "I am at the same time thrilled and humbled to be joining the Alberta Basketball Association as it's new Executive Director.
I am grateful for trust shown to me by this organization that has provided me with so many meaningful opportunities to learn and develop as coach, leader and mentor.
We have an exciting future ahead of us for the sport that we love in this province that we call home."
Dave officially begins his role September 1st, 2023.