Youth Provincials
---
---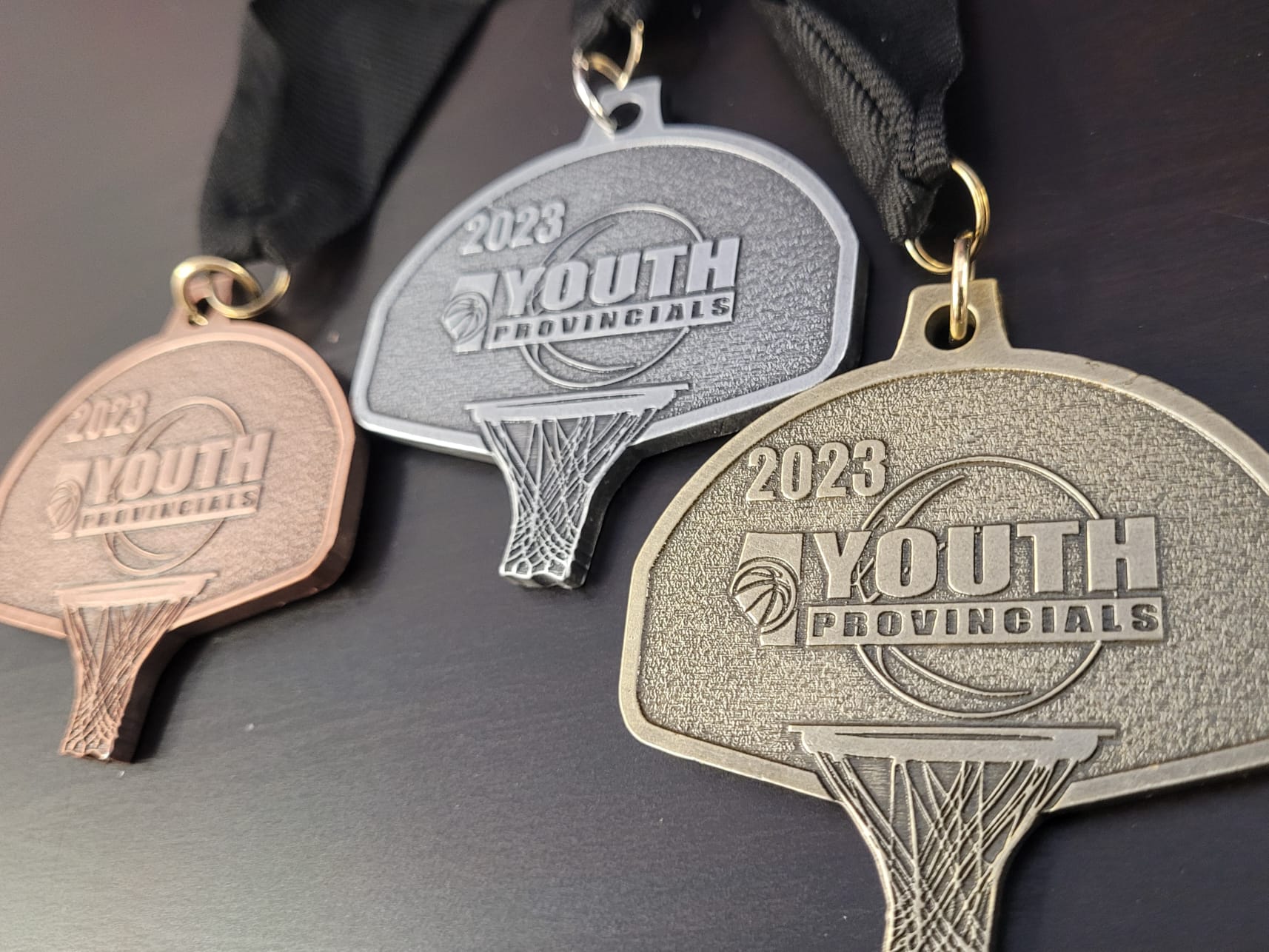 ---
1433 athletes participated in the 2023 Alberta Basketball Youth Provincials this past weekend in Edmonton playing 241 basketball games in under 36 hours.
Boys and girls teams from across the province gathered at the Saville Community Sports Centre, Legacy Athletic Centre and the EYBA Centre to compete in 20 divisions comprising four age categories.
Thank you to everyone that took part in Youth Provincials 2023, staff and volunteers, coaches and parents, and the players, helping to make the event a great success and a true celebration of youth basketball in Alberta.
If you have any feedback you would like to provide please fill out the Youth Provincial Feedback Form.
Congratulations to the following teams who were division champions:
Division

Gold

Silver

Bronze

11U Girls Div 1
Bow River 1
CNW 1
NCBC 1
11U Girls Div 2
CNW
Cochrane
CalWest 1
11U Girls Div 3
NEBA Queens
Bow River Royals
Bow River 3
11U Boys Div 1
Bow River
NCBC
SoCal
11U Boys Div 2
CNW
EastPro
CalWest
11U Boys Div 3
CalWest
CNW Warriors
Bow River 3
13U Girls Div 1
NEBA Amerey
OBA 1
NCBC 1
13U Girls Div 2
CNW 1
CalWest Dynamites
CLS Cobras
13U Girls Div 3
NEBA Thunder
Bow River
EastPro
13U Boys Div 1
EastPro
SW Maglisceau
CNW
13U Boys Div 2
OBA Rockies
Airdrie
CalWest 1
13U Boys Div 3
NEBA Bimba
SoCal 2
St. Albert SLAM Sloan
15U Girls Div 1
NW Posteraro
Bow River 1
Parkland Oldham
15U Girls Div 2
SW Bagshaw
NW Posteraro 2
CNW
15U Girls Div 3
Airdrie Avalanche
SEBA Burnham
SEBA Radam
15U Boys Div 1
NW Thomas
EastPro
SoCal 1
15U Boys Div 2
Bow River Ferrets
SoCal 2
NCBC 2
15U Boys Div 3
Leduc Lightning
Parkland Pride
CalWest
18U Boys
NW Yamba Yamba
Calwest 1
SoCal
18U Girls
Parkland Pride
Bow River
Leduc Lightning