Alberta's Steve Sir honoured by FIBA for 3x3 career
---
---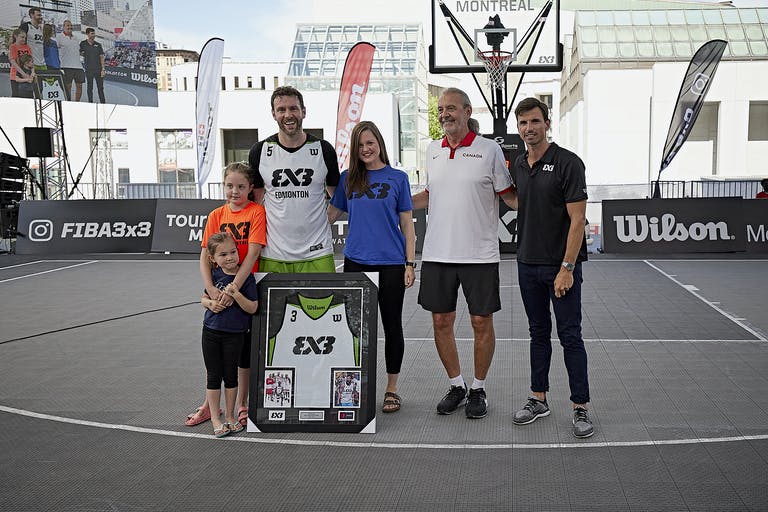 ---
Edmonton's Steve Sir was recently honoured by FIBA for his remarkable 3x3 career. The ceremony took place during the FIBA 3x3 Montreal Masters on Sept. 4, 2021.
Sir announced he will be retiring from 3x3 competition at the end of the 2021 season. The Montreal Masters was his last event in Canada.
Sir, who has long been involved with the Alberta Basketball Association (ABA) and is an alumnus of Team Alberta, is recognized as the greatest Canadian 3x3 player and one of the best shooters in 3x3 history.
In addition to playing with Team Edmonton on the FIBA 3x3 World Tour, Sir represented his country multiple times a member of the Canadian men's national 3x3 team.
WATCH: Ceremony honouring Steve Sir

WATCH: Steve Sir tribute video
Here are just some of Steve's career FIBA 3x3 highlights:
3-time Challenger winner (Hangzhou 2018, Goyang 2018, Nanjing 2019)
1-time Masters winner (Nanjing 2019)
2-time Masters runner-up (Saskatoon 2017, Montreal 2019)
Team Canada 3x3 member (World Cup 2018, Olympic Qualifying Tournament 2021)
Shootout contest all-time record holder, 17 points set at Chengdu Masters 2019
World Tour Final shootout champion (Beijing 2017)
WATCH: Steve Sir's record-setting shootout performance
WATCH: Team Edmonton wins the Nanjing 2019 Masters