ABA is proud to announce partnerships with ICSA and ENBA
---
---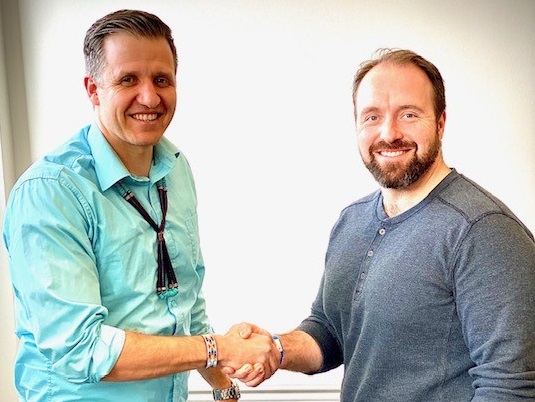 ---
The Alberta Basketball Association (ABA) is thrilled to announce partnerships with both the Indigenous Sport Council of Alberta (ICSA) and the Edmonton Native Ball Association (ENBA).
The announcements come as the province's basketball community looks forward to uniting in a celebration of the game at ABA Youth Provincials 2020. Around 100 boys and girls teams from across the province and beyond will come together for the annual event March 6-8 at the Saville Community Sports Centre in Edmonton.
"ABA is very excited to work with the ISCA and ENBA to expand on an already strong relationship," says ABA's Executive Director Paul Sir.
"Our organizations align perfectly in wanting to offer more opportunities and experiences for Aboriginal youth as well as build bridges in providing new and exciting events for all to participate in and make new friends," Sir adds. "We're looking forward to ABA Youth Provincials."
The ICSA is the provincial sport body that focuses on supporting Indigenous people in sport, recreation and physical activity. ISCA historically has put together Team Alberta for the National Aboriginal Hockey Championships (NAHC) every year as well as Team Alberta for the North American Indigenous Games (NAIG) every 3-4 years.
ISCA will be conducting community engagement throughout Alberta by working with other organizations and stake holders to support youth and adults of all ages within Indigenous communities for opportunities to have better health and wellness through sport, physical activity and recreation.
"Being a partner with Alberta Basketball for the Youth Provincial Championship basketball tournament is a tremendous opportunity for ISCA," says Jake Hendy the ISCA Executive Director. "It allows us to engage with youth and their families during the tournament to help them get to know us as an organization as well as help others not from our communities to learn some cultural history of our people in Alberta through information booths."
The Edmonton Native Ball Association (ENBA) puts on the Alberta Indigenous Games (AIG), which has quickly become the largest multi-sport Indigenous Summer games on a yearly basis in Canada. Participation has grown from 300 athletes in 2011 to over 2,000 in 2019 and an anticipated 2,500-plus this year. Basketball has had the highest level of participation at the Alberta Indigenous Games, with totals of over 500 athletes representing more than 40 boys and girls teams from all over Alberta taking part in 2019.
Hendy, who serves as CEO of the ENBA/AIG, expressed the organization's excitement to be in partnership with ABA for 2020 Youth Provincials.
"Having the chance for our Indigenous youth open from each of the 45 First Nation and 8 Metis Settlement communities to compete against not just each other but also against mainstream teams from throughout the province in a Youth Provincial Championship style Tournament is a tremendous opportunity for our communities to cheer their teams on at the provincial level," Hendy says.
"Hockey has historically been a big sport from within our communities that youth have participated against mainstream teams. Having the chance to compete now in another sport such as basketball will be very special," continues Hendy. "We have some very talented athletes, coaches and teams that have competed for years in our Alberta Indigenous Games and we are excited for those same teams and new teams to come compete in the Youth Provincial Championships."
For more information please visit: