Kids learn from their heroes at free clinic in Edmonton
---
---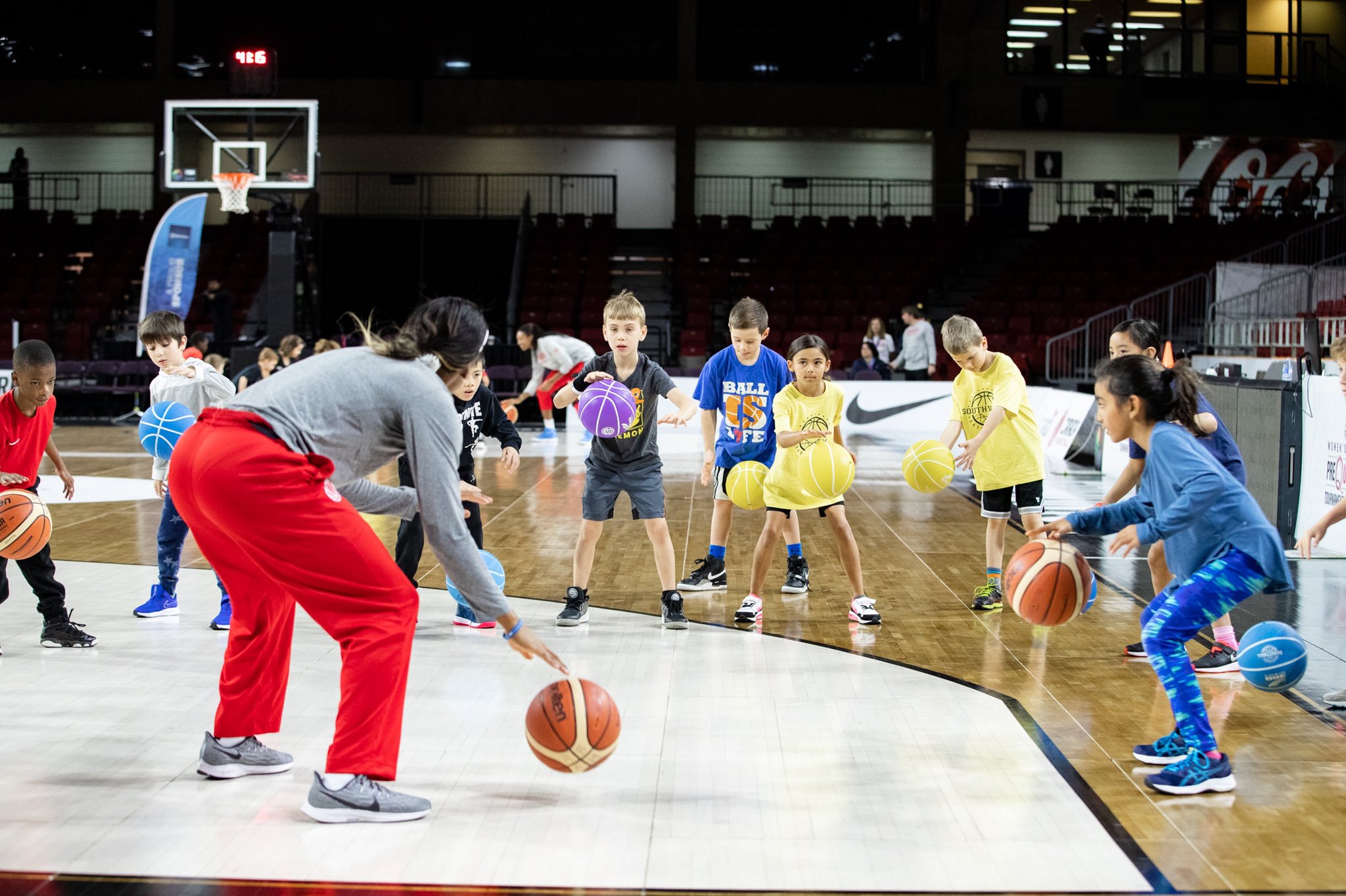 ---
Only hours away from Canada Basketball Senior Women's National Team biggest game of the year, a number of players and staff took the time to be part of a free clinic for kids at the Edmonton Expo Centre on Nov. 16.
More than 40 local youngsters had the thrill of a lifetime as they got to learn about hoops and have fun with their heroes like Kayla Alexander, Miah-Marie Langlois, and many others.
The clinic is part of local outreach efforts by Canada Basketball and Alberta Basketball during the FIBA Americas Women's Olympic Pre-Qualifying Tournament, which is being held in Hall D of the Expo Centre Nov. 14 - 17.
Team Canada must have drawn some inspiration from their young fans, because later, on the same court where the clinic was held in the morning, Canada defeated Puerto Rico 84-80 before an enthusiastic crowd to clinch a spot in the FIBA Women's Olympic Qualifying Tournament, which is the final step on the road to the Toyko 2020 Summer Games, and will take place in February.
Thank you Team Canada for being part of the clinic, and thank you to all the participants who showed us the future is bright. Go Canada Go!