Team Edmonton dominates at FIBA 3x3 event in Bucharest
---
---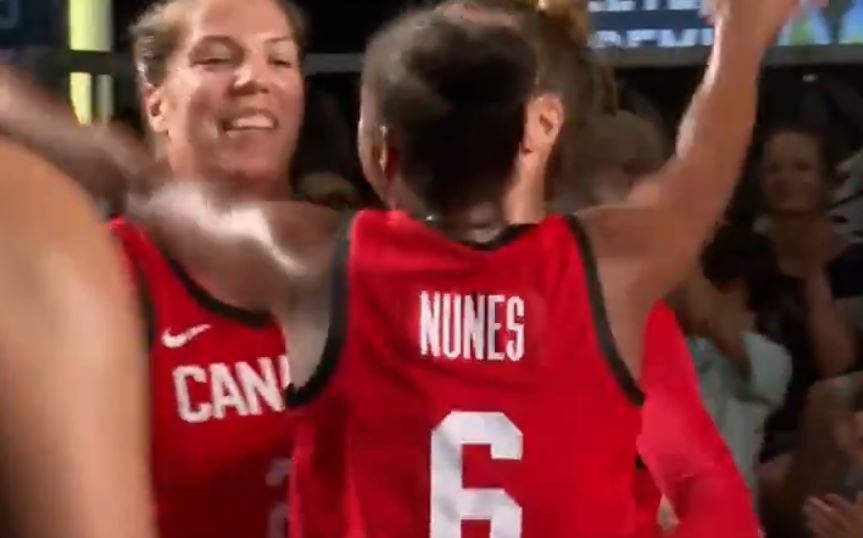 ---
FIBA 3x3 came to Bucharest for one of its biggest events of the year on August 10 and 11, but it was Team Edmonton who made themselves feel right at home in the capital city of Romania.
In the FIBA 3x3 Women's Series, Team Edmonton (playing as Team Canada) won the tournament by defeating Russia 21-15 in the final. Team Edmonton's lineup featured Basketball Alberta alumni Katherine Plouffe and Michelle Plouffe, along with Paige Crozon and Mariah Nunes. It was the second straight event won by the team, who beat Poland 19-14 in the final of the FIBA 3x3 Women's Series in Prague on August 3rd, giving Canada its first-ever tournament win in the FIBA 3x3 Women's Series.
Meanwhile, in the FIBA 3x3 Challenger event for men, Team Edmonton finished in second place. Edmonton's lineup of Steve Sir, Jermaine Bucknor, Jordan Jensen-Whyte and Kyle Landry (all Basketball Alberta alumni) advanced all the way to the final before coming up just short in a 21-12 loss to Harlem.
Congratulations to both Edmonton teams on tremendous performances!
For more information on Team Edmonton 3x3 please visit the official team website at http://www.teamedmonton3x3.com