Ejim on BWB experience: "it's kind of nice to be exposed to this type of community and environment"
---
---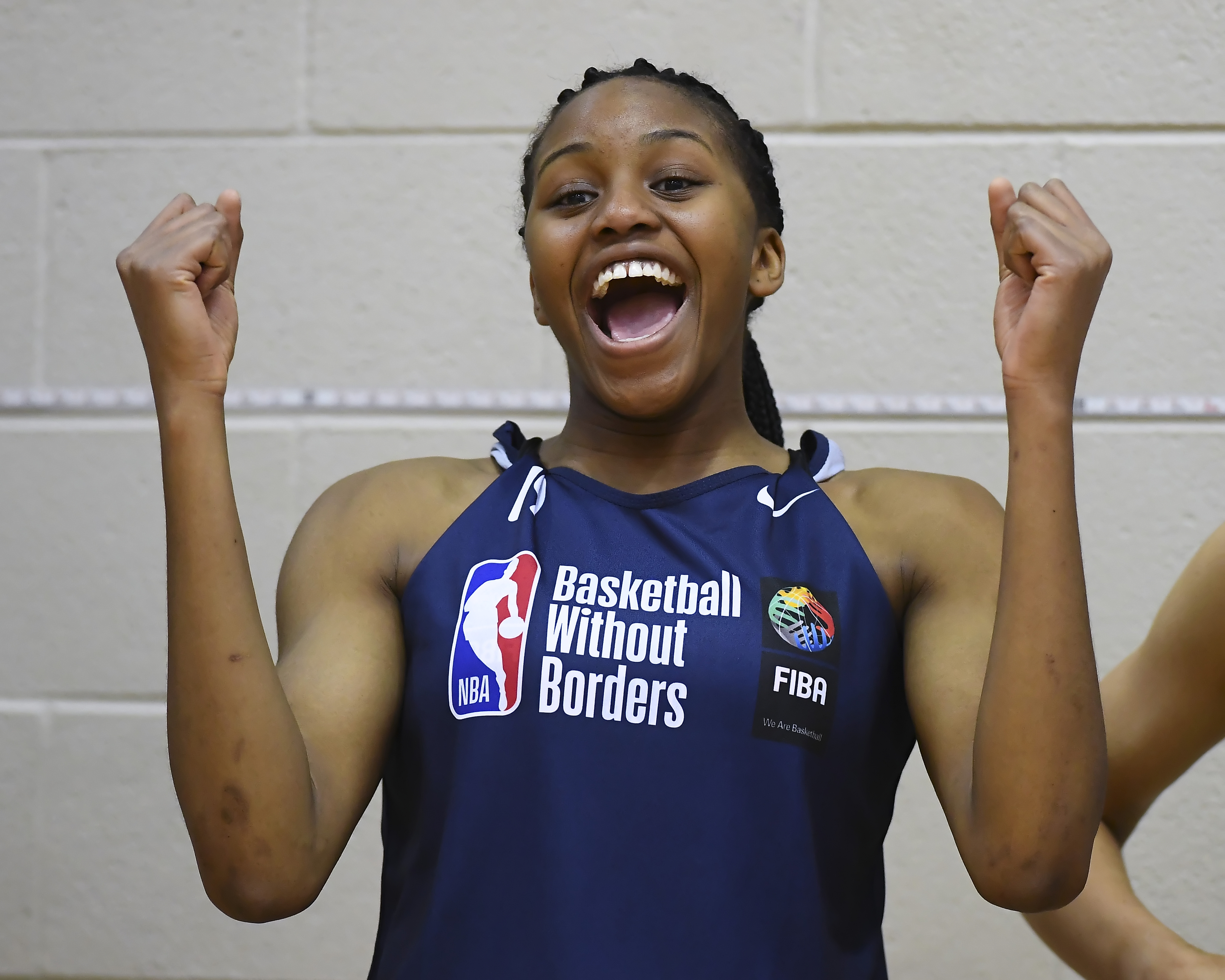 ---
Team Alberta's Yvonne Ejim joined the top high school age players from the around at the Basketball Without Borders (BWB) Global Camp during the 2019 NBA All-Star Weekend.
The 16-year-old from Calgary, who was one of six Canadians among the 63 boys and girls from 31 countries and regions, was grateful for the experience in Charlotte.
"Just being able to play against different girls around the world," Ejim told NBA.com about her experience. "Seeing all this talent, seeing all this competition…it's kind of nice to be exposed to this type of community and environment and be able to play basketball the type of way you want to play basketball in the next few years.
"Whether it's in the WNBA, professionally or college this is the people you're going to have to go against. It's kind of nice to be able to experience it for yourself."
The camp was coached by NBA stars Nikola Jokic, Nikola Vucevic, Deandre Ayton and Bogdan Bogdanovic. Participants were led through a variety of activities on and off the court, including movement efficiency, skill development stations, shooting and skills competitions, 5-on-5 games, and daily life skills seminars focusing on health, leadership and communication. The campers also attended the Rising Stars event, All-Star Saturday Night, and the NBA All-Star Game.
Ejim is excited to take what what she was taught from the weekend and an event like BWB and apply those lessons to the next phase of her development.
"Resilience making sure that nothing gets to me," Ejim told NBA.com. "Some people miss a shot and they're like all down on themselves - just making sure that I'm bouncing back and keep on pushing myself to my limits."
A student at Bishop Carrol high school, Ejim has played multiple years for various Alberta provincial teams, including last summer, when she was the leading rebounder and named a tournament all-star at the Canada Basketball 17U Championships. She has represented Canada at the 2018 FIBA U17 Women's Basketball World Cup and 2017 FIBA U16 Women's Americas Championship.