Alberta's Bucknor and Sir representing Canada at FIBA 3x3 World Cup
---
---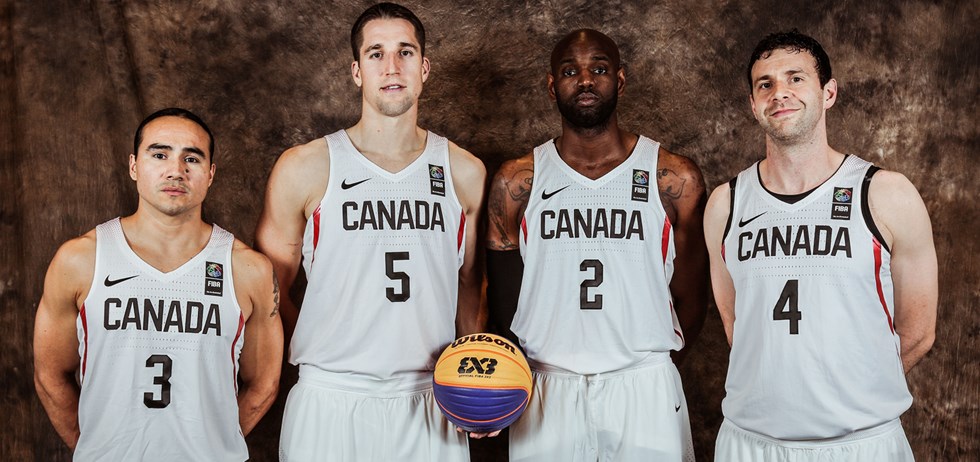 ---
Alberta provincial team alumni and Edmonton natives Jermaine Bucknor and Steve Sir are set for Canada's debut in the men's tournament at the FIBA 3x3 World Cup, in Manila, Philippines, June 8 - 12.
Team Canada, with a lineup that also includes Michael Lieffers and Michael Linklater, begins play in Pool C with games against Mongolia at 2:40 a.m. (all times Mountain) and against Russia at 4:10 a.m. on Saturday, June 9. Canada will then have a day off before returning to action against the Philippines at 2:50 a.m. and Brazil at 4:30 a.m. on Monday, June 11.
This is the first time that Canada, currently ranked 14th by FIBA 3x3, has competed at the World Cup, which has been held annually since 2014. The men's tournament features 20 nations, grouped in four pools with five teams each. Other events at the World Cup include the women's 3x3 tournament, the Shoot-Out Contest (mixed), the Skills Contest (women) and last but not least the Dunk Contest (men).
Sir is in his second season playing on the FIBA 3x3 World Tour with perennial powerhouse Team Saskatoon, and is the reigning World Tour Final Shootout champion. Bucknor, who teamed with Sir to lead Ross Sheppard to the provincial high school title nearly two decades ago, is new to FIBA 3x3 this year.
'Alberta Basketball wishes Team Canada all the best as they begin their quest to compete for a world championship," says Alberta Basketball Association (ABA) executive director Paul Sir.
"We are especially excited for the Edmonton connection on the team. We are also proud of the longstanding and ongoing support we have given to 3x3 and happy that the Canadian team has such a strong ABA connection."
2018 is the Summer of 3x3 in Edmonton, with three massive events taking place between June and September. It started with the eighth edition of Alberta Basketball 3x3, Canada's largest and longest-running FIBA 3x3-endorsed event, and will continue with the Canada Quest National Championship at the Saville Community Sports Centre on July 6-8, leading up to the FIBA Edmonton Challenger, the first such event in North America, at West Edmonton Mall on September 21-23.
Visit the FIBA 3x3 World Cup website to keep track of Team Canada