FIBA 3x3 official visits Edmonton
---
---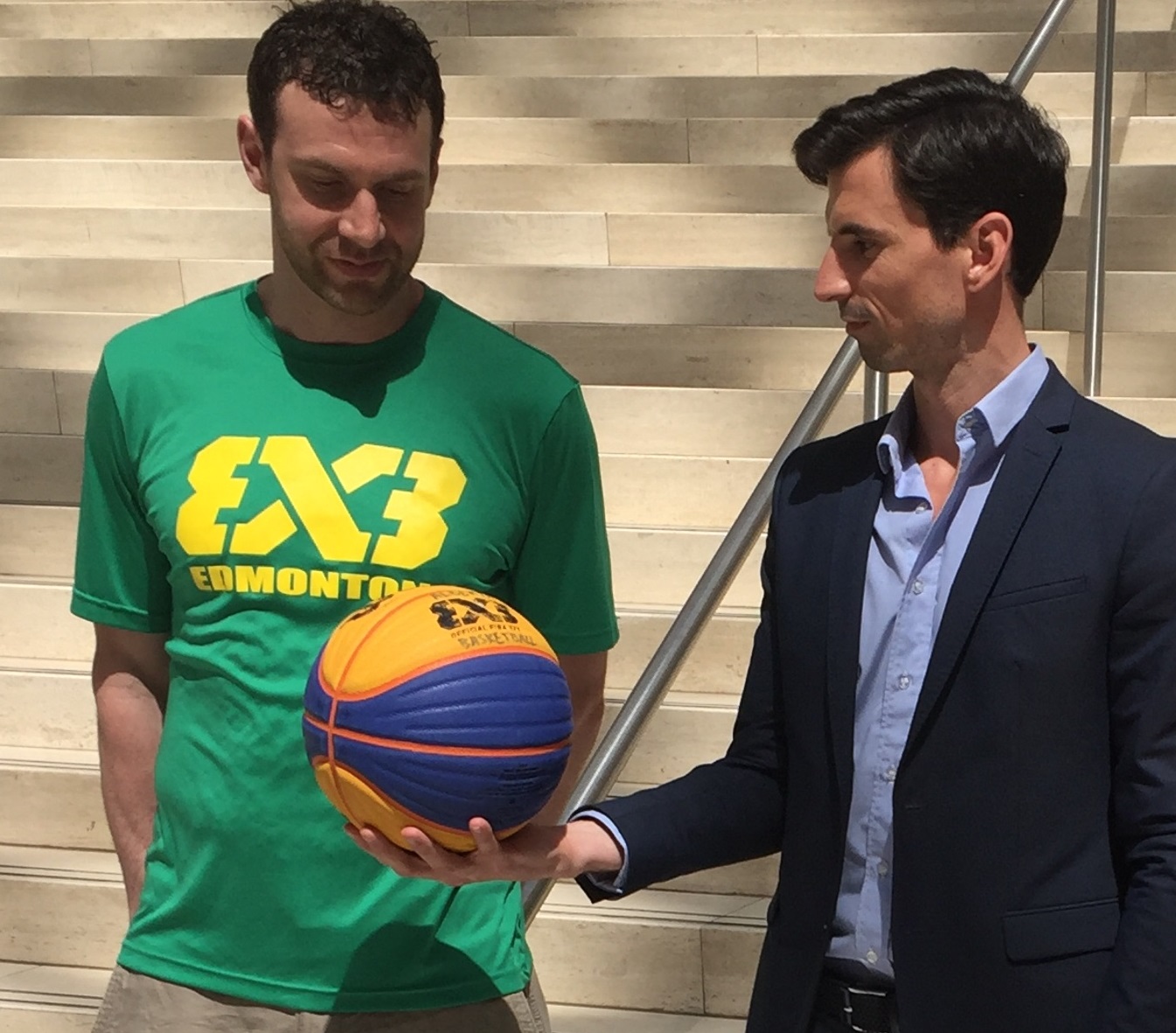 ---
With The Summer of 3x3 set to begin in Edmonton, FIBA 3x3 event manager Ignacio Soriano traveled from his home base of Barcelona, Spain, to spend a couple days in the Alberta capital on May 28 and 29.
He visited sites and participated in meetings about the city's plans for the near future.
"I have been highly impressed with what I've seen and what they've explained to me," Mr. Soriano said. "I think everything's part of this rejuvenation that Edmonton has in place for the next couple of years, and as FIBA, we feel 3x3 identifies a lot with the plans of the city, because we are also part of this rejuvenation with the discipline of basketball."
The next few months will see Edmonton host three big events: the eighth annual Alberta Basketball 3x3 at the Saville Community Sports Centre on June 2-3; the 2018 Canada Quest National Championships, also at the Saville Centre, on July 6-8; and the first ever FIBA Challenger event in North America, September 20-22 at West Edmonton Mall's Ice Palace.
"We feel we are a perfect match with Edmonton, with the plans that they have, and we really hope that this is going to the be the first year of a very long-term relationship," Mr. Soriano continued. "FIBA wants Edmonton to be one of the main pillars of the 3x3 game in Canada."
WATCH: IGNACIO SORIANO TALKS TO MEDIA ABOUT EDMONTON BEING THE "PERFECT MATCH" FOR 3x3