Alberta Basketball continues to lead the charge in 3x3
---
---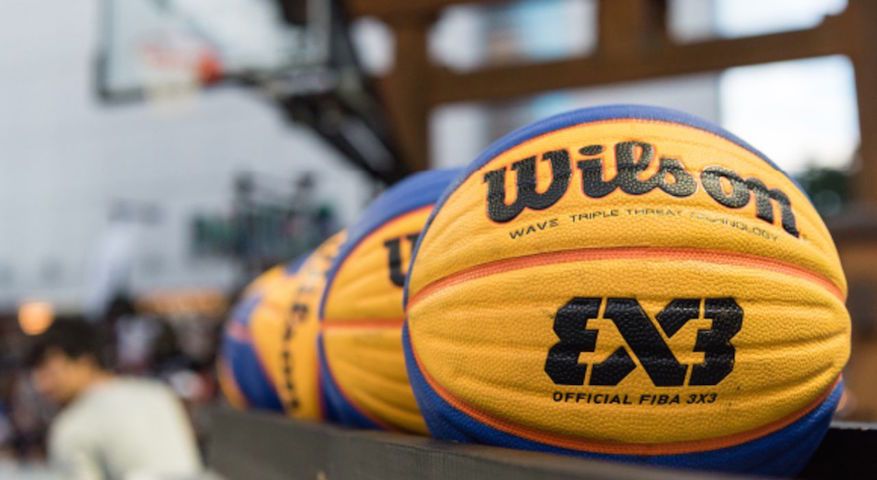 ---
It was all a dream.
Or, more precisely, a vision.
"I recognized that 3x3 was going to be big when I first heard of FIBA's interest in making it a global game," recalls Paul Sir, Alberta Basketball Association (ABA) Executive Director.
"I attended a conference in Denver in 2010 and saw an opportunity to run with this great game and learn as much as possible so Alberta Basketball could be in a leadership position."
Less than a decade later, ABA is celebrating the Summer of 3x3, with a lineup that perhaps only Paul could have imagined back in those early days.
On June 2 and 3, the eight annual Alberta Basketball 3x3 will take over the Saville Community Sports Centre, with dozens of teams spanning youth and adult divisions of diverse abilities hitting the hardwood. Action returns to the Saville on July 7 and 8, when Edmonton hosts the Canada Quest 3x3 National Championship for a second straight time, after successfully staging the inaugural National Championship last summer.
Then, on September 21-23, a FIBA 3x3 Challenger event will be held for the very first time in North America, at West Edmonton Mall, where the Ice Palace will transform into a giant playground.
Featuring top teams from across the globe vying for crucial points to reach the World Tour Final., the Challenger Edmonton will be the realization of Paul's bold belief in the future of basketball.
It was in July 2011 that ABA christened the Saville Community Sports Centre by hosting Canada's first FIBA-sanctioned 3x3 tournament.
The following year, FIBA launched its 3x3 World Tour, and Alberta Basketball 3x3 served as Western Canada's only qualifying event, awarding an automatic World Tour berth to the first place team in its Canada Quest elite division.
With registration at that second edition of 3x3 at the Saville Community Sports Centre doubling to 110 teams in 12 divisions, ABA knew it had started something special.
Since then, Alberta Basketball 3x3 has broken new ground on a nearly annual basis, from introducing a division for wheelchair basketball players to holding a multi-city tour to awarding prize money to the Canada Quest finalists. This year will see another first, awarding an automatic berth in the Edmonton Challenger.
The impact of Alberta Basketball 3x3 resonate well beyond Alberta's border: Team Saskatoon, one of the greatest squads on the FIBA 3x3 World Tour, got its start winning the Canada Quest elite division in 2013 and returned to Edmonton to successfully defend its title each of the following four years.
Team Saskatoon, whose lineup now includes a pair of Edmonton natives, Jordan Baker and Steve Sir, recently was selected to represent Canada in the FIBA 3x3 World Cup 2018 when the country competes in the World Cup for the first time.
While the spotlight shines upon its foremost athletes, 3x3's greatest impact comes at the grassroots level. Providing for more passing, touches, spacing, and scoring, and all-around increased participation, 3x3 is regarded as the ideal model for youth development, and has been embraced as such by ABA from the get-go.
"We have been the driving force behind 3x3 in Canada for the past eight years and have every intention to continue our efforts to build this platform out in a variety of ways," Paul says. "Events are the foundation but the broad applications and accessibility to the game for players of all ages and abilities make 3x3 a much more accessible variation of the game that has great physical literacy potential."
The vast majority of Alberta Basketball 3x3 participants are youth - individuals who could one day compete in the Canada Quest division and advance to the World Tour.
In fact, they might even one day be able to proudly represent their nation at the Summer Games: 3x3 will make its highly anticipated Olympic debut at Tokyo 2020.
ABA s forward with ambitious plans for even greater involvement with this growing game.
"3x3 is here to stay and will evolve its own sphere of influence and impact in a very short time," says Paul.