Tangerine #BrightWayForward scholarship winners
---
---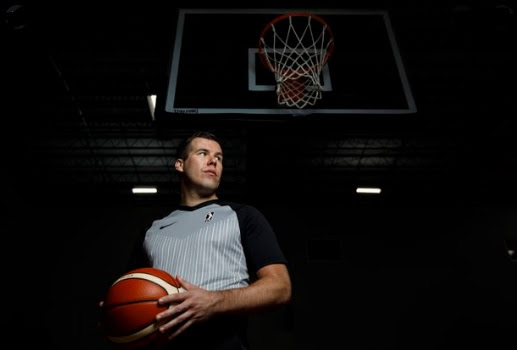 ---
Alberta Basketball Association is proud to announce the Tangerine #BrightWayForward Spirit Scholarship recipients from the 2018 Alberta Basketball Youth Provincials.
Tangerine Bank is awarding a $100 scholarship to one player from each division at Youth Provincials, which took place at the Saville Community Sports Centre in Edmonton on March 9 and 10.
The scholarship recognizes athletes who exemplify Tangerine's promises to dare, care, share, and deliver and help create a bright way forward for themselves and their teammates, and wish to continue developing their leadership, communication, and basketball skills with Alberta Basketball.
2018 Alberta Basketball Youth Provincials featured 135 teams from across the province, with competition in nearly 20 divisions, including the Mini, Bantam, Midget and Juvenile categories, for boys and girls.
#BrightWayForward is Tangerine's community investment platform that was created in 2014 in order to have a more unified impact across Canada, striving to empower the lives of everyday Canadians. #BrightWayForward is about helping create positive opportunities for collaboration, communication, and creativity that impact our communities. Visit www.brightwayforward.ca for more information.
Congratulations to all the scholarship winners and thank you to our friends at Tangerine for your generous support of this initiative.
Mini A Boys - Jack McHarg
Mini B Boys - Owen Gateretse
Mini C/D Boys - Grant Godfrey
Mini A Girls - Elizabeth Gordon
Mini B Girls - Briana Duran
Mini C/D Girls - Sydney Tasic
Bantam B Boys - William Jacques
Bantam A Girls - Kaitlyn Ferrier
Bantam B Girls - Simone Blaskin
Bantam C/D Girls - Hailey Van Brabant
Midget A Boys - Caelum Swanton-Rodger
Midget B Boys - Devin La
Midget C/D Boys - Kadin Paquette
Midget A Girls - Morgan Harris
Midget B Girls - Jessica Coulombe
Midget C/D Girls - Pyper Leslie
Juvenile A Boys - John Birung