Baker and Sir help Team Saskatoon win in Goyang
---
---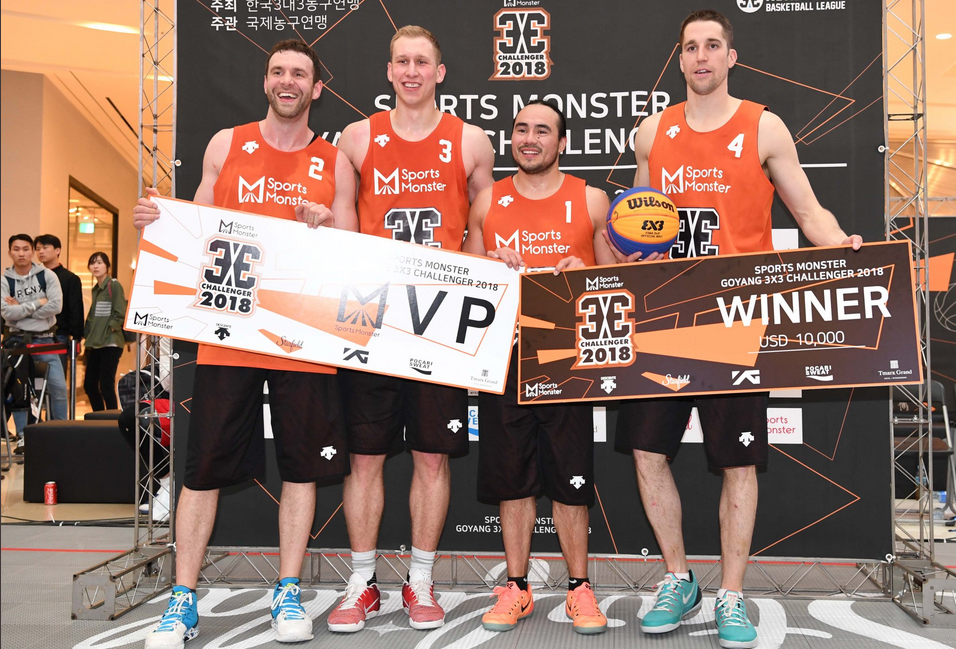 ---
Team Alberta alumni Jordan Baker and Steve Sir helped Team Saskatoon win the FIBA 3x3 Challenger event in Goyang, South Korea, this weekend.
The Edmonton duo, along with teammates Michael Lieffers and Michael Linklater, earned an automatic berth in the FIBA 3x3 Masters event that will take place in Saskatoon, Sask., on July 21 and 22.
Team Saskatoon beat Team Zemun of Serbia 17-11 on Sunday to capture the Open Division championship. The Canadians reached the Final by knocking off Oita Stampede (Japan) 22-5 in the Quarter Final, then getting past defeating Team Princeton (United States) 19-15 in the semi-final. Team Saskatoon had finished first in Pool C after opening competition with a 1-1 record on Saturday.
Sir, who is the reigning FIBA 3x3 World Tour Shootout champion, is beginning his second year with Team Saskatoon, while Baker was competing in a FIBA 3x3 international event for the first time since he was part of an Edmonton-based team that placed third at the 2012 World Tour Final.
Team Saskatoon is one of the most accomplished squads in FIBA 3x3 history, with four trips to World Tour Finals. The team is five-time champions of Alberta Basketball 3x3, which is happening this year in Edmonton at the Saville Community Sports Centre on June 2-3.